Air Line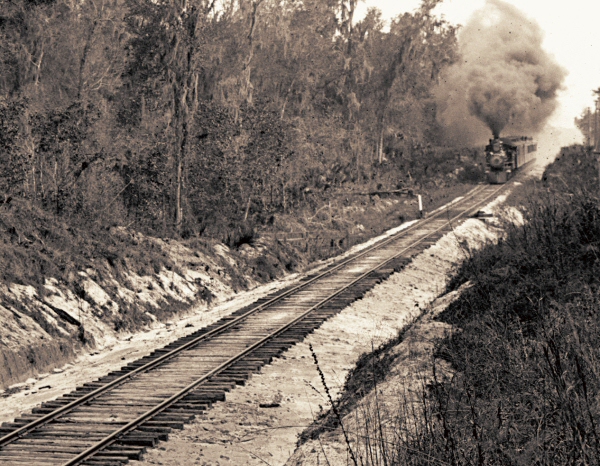 A train takes a straight route through a cut sometime in the 1890s. Photograph by William Henry Jackson.
Long before there were airplanes, there were air lines -- specifically, air line railroads. These lines were touted as having relatively direct routes from one point to another. Literally dozens of nineteenth century railroads included "Air Line" in the company name. Perhaps the most famous of the Air Lines was the Iowa Central Air Line Railroad, which gave the Union Pacific some stiff competition in the race to build a transcontinental railroad.
Photo courtesy of Library of Congress, Prints and Photographs Division, Detroit Publishing Company Collection.