Mecate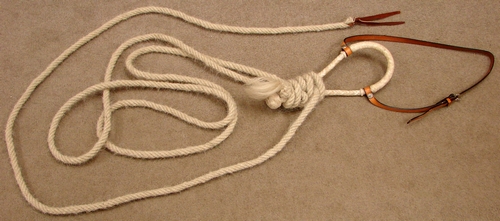 A multi-purpose long rope that serves as reins, lead rope, quirt, and more. In Spanish, the word "mecate" means "rope" or "cord." Here the mecate is connected to a bosal. For more detail, see Q&A #284 -- "What's a mecate?"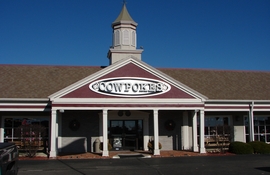 Photo by Bob Lemen. All Rights Reserved.
Special thanks to Cowpokes Work & Western
1812 E. 53rd St.,
Anderson, Indiana 46013.
www.cowpokes.biz
E-mail: cowpokes@comcast.net.