Muley Cow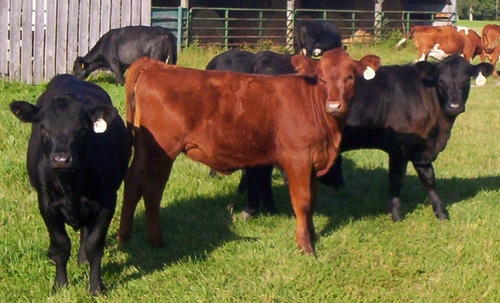 Some of the naturally polled -- or "muley" breeds are Black and Red Angus, Charolais, Limousin, and Simmental. The cattle in the photo above are Black and Red Angus with some Charolais and Simmental cross-breeding -- muley cows all.
For a little more background on muley cows, see Q & A #311 -- What does "muley born" mean?
Photo by Bob Lemen. All Rights Reserved.