Mutton Busting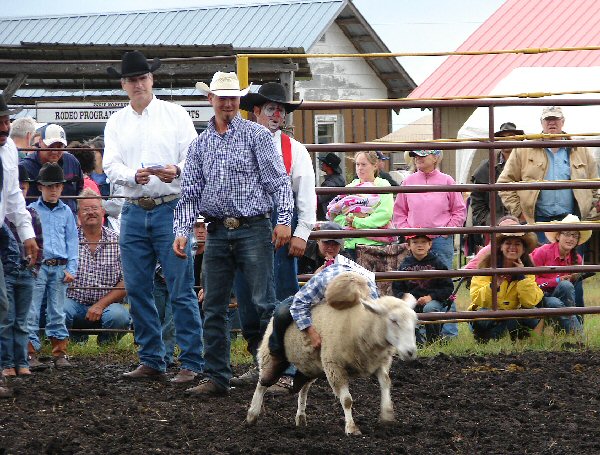 A young buckaroo gets a taste of rodeo life in the mutton busting competition at the North Star Rodeo in Effie, Minnesota. Young riders (usually pre-school age) try to hang on to a sheep for as long as possible or until an 8-second buzzer.
Mutton busting received an unexpected boost in public awareness when it was mentioned by Supreme Court nominee Neil Gorsuch during his 2017 confirmation hearings.
Photo by Bob Lemen. All Rights reserved.