Homesteader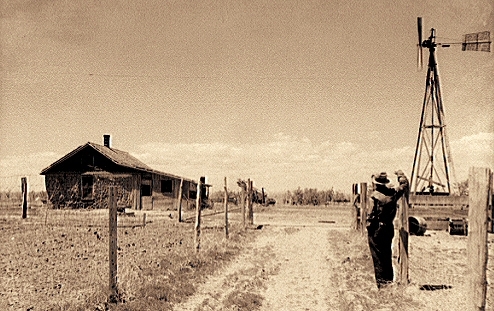 Under the Homestead Act of 1862, anyone who had never taken up arms against the U.S. government -- including freed slaves -- was allowed to file for a quarter-section (160 acres) of free land. In order to receive a deed to the land, the applicant had to build a house on the property, dig a well, fence a certain amount, plow 10 acres and actually live on the land during a period of five years. The law went into effect on January 1, 1863.
This sod homestead was built in 1900 in Pennington County, South Dakota. Photograph by Arthur Rothstein.
Courtesy of Library of Congress, Prints & Photographs Division, FSA-OWI Collection, reproduction number LC-USF34-004666-D DLC.